A nossa equipa
Dear Guests,
We are managing our Hotel Villa Schuler, the oldest owner-managed hotel in Sicily, now in the 4th generation, with love and passion. 
We could not do this without our wonderful staff. So may we introduce you our team members, most of them with us since many years and each keen on making you feel as comfortable as possible during your stay at Hotel Villa Schuler.
Christine, Gerhard and Andrea Schuler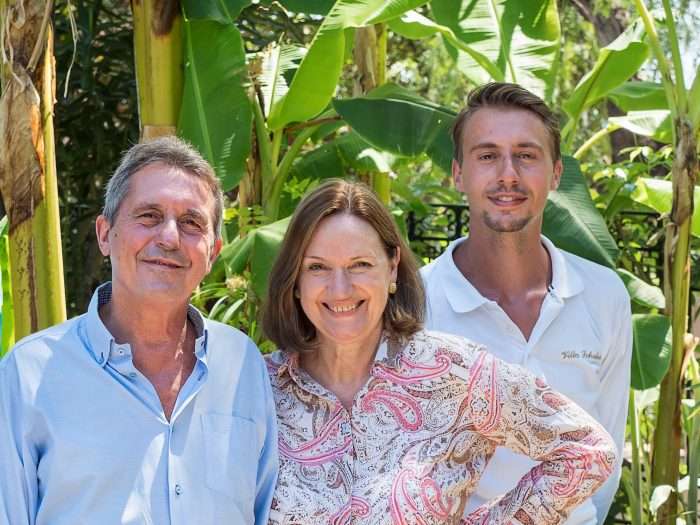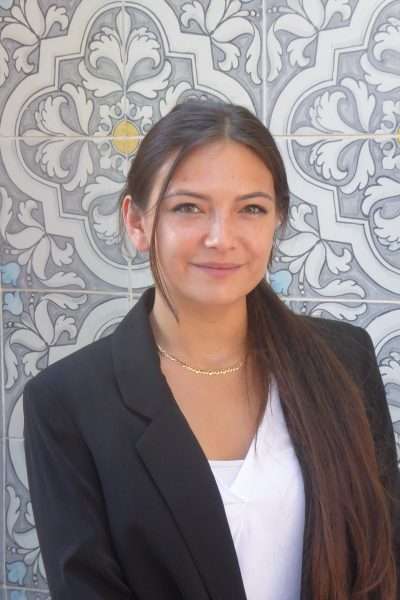 CLAUDIA is our Sales and Marketing Manager and Assistant General Manager since the beginning of 2022. Born in Belgium, she brings with her a solid education in hotel management and more than 5 years of experience, most recently as Reservations Manager in a prestigious 5-star hotel in Bruges. Having previously worked as a tour guide in Sicily for 3 years, it was her great desire to come back to Sicily. She speaks 6 languages fluently and loves the international spirit that is lived in Villa Schuler, Taormina and large parts of Sicily.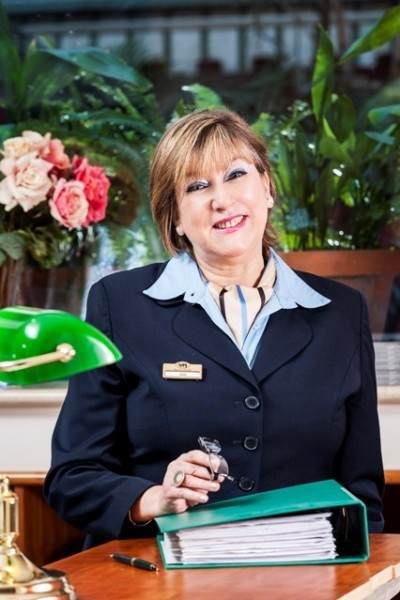 JULIA is our Financial Controller and Head of Reception. She has been very dedicated to the hotel's fortune since many years now. Being most amiable she has the accuracy and assertiveness needed for her tasks. Her mother is German, her father Sicilian. She speaks Italian, English, German and French.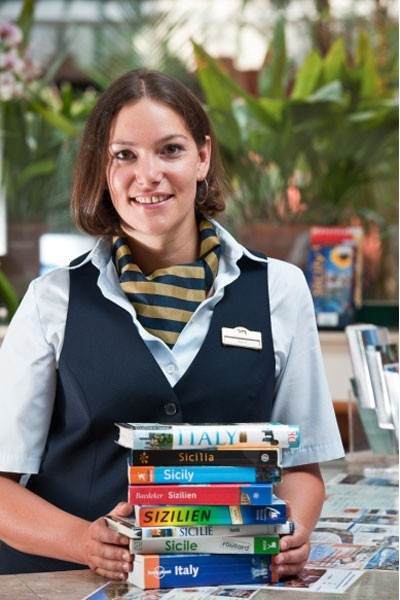 KAREN has been working with us as a receptionist for 13 years. Now she decided to devote more time to her family. However, she will remain connected to the Hotel Villa Schuler and will occasionally substitute for her  former colleagues during their vacations. We are very happy about this. Born and raised in Belgium, she speaks Italian, German, English, French and Flemish. Before joining us, she worked as a tour guide all over the world and in Sicily.
Bar, Valet & Night Service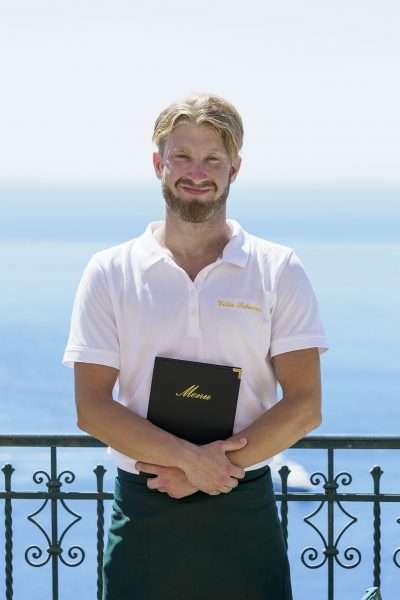 CHRISTIAN has been part of our team since the 2021 season. Born in Taormina to a Sicilian father and a Swedish mother, he looked beyond his native Sicily at an early age. He speaks fluent Italian and English and a little Swedish. Stockholm, Helsinki, London and Malta are among the stations of his professional life so far in renowned hotels and restaurants. Polite and attentive, quick and composed, he never loses the overview.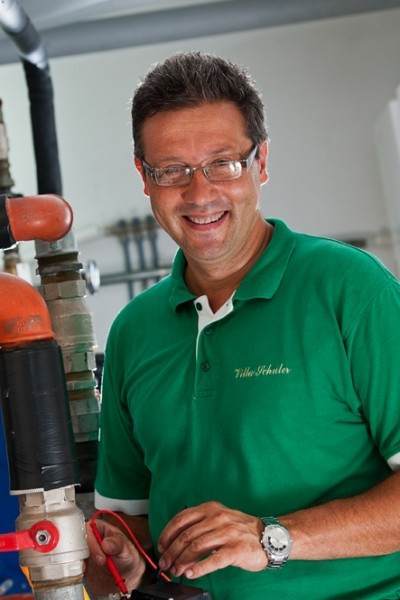 SARO is our Maintenance & IT Technician since 2006. He knows every detail inside the Hi-Tec inner life of Hotel Villa Schuler and takes care of all necessary maintenance. His rule is "80/20" believing that 80% of hotel maintenance should be preventive. He also parks client's cars and helps if computer problems should occur.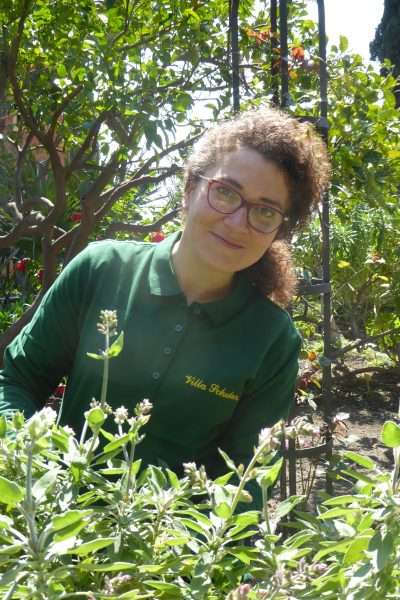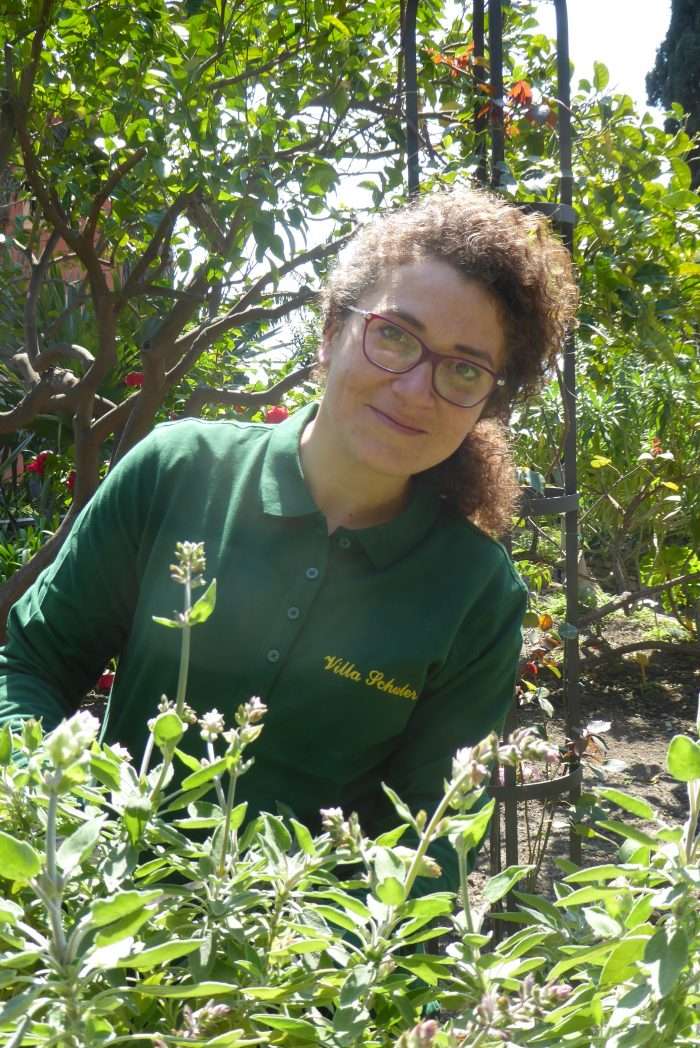 FRANCESCA é a nossa nova jardineira desde a época de 2022. Ela sucede ao nosso lendário jardineiro Pippo, que decidiu reformar-se, mas não sem iniciar Francesca nos segredos deste jardim especial, que ele tem cultivado com paixão durante muitos anos. Ele transmitiu os seus valiosos conhecimentos a Francesca com orgulho e alegria. Francesca é uma filha da terra e traz com a sua grande experiência, desde trabalhar nos pomares do seu pai até cuidar do seu próprio jardim. Ela tem um amor especial por suculentas e ervas medicinais. Além disso, ela traz muito talento para o desenho estético de um jardim. Temos o prazer de a receber na nossa equipa.