updated September 4, 2023
TRIPADVISOR Popularity Index: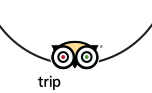 97% out of 1.805 traveler reviews rate us "EXCELLENT"(1.459=81%) or "VERY GOOD"(287=16%)
and the Hotel Villa Schuler ranks
#4 of 91 hotels in Taormina and
#11 out of 1.467 hotels in Sicily 
Hotel Villa Schuler has been awarded
– TripAdvisor's "Certificate of Excellence 2023", is actually the thirteen-time winner of the Certificate of Excellence award (2011 to 2023).
– Tripadvisor's Certificate "GreenLeaders Platinum Level"
– Tripadvisor's #2 of all GreenLeaders Platinum Level eco-friendly hotels in Italy (silver medal award).
– In July 2022 Tripadvisor awarded us anew with their TRAVELERS' CHOICE ranking us within the top 10% of hotel properties on Tripadvisor.
HOTEL VILLA SCHULER has entered Tripadvisor's Certificate of Excellence HALL OF FAME. This unique accolade is granted only to those businesses that have won the Certificate of Excellence for at least five years in a row. The award honors hospitality excellence and is given only to establishments that consistently achieve outstanding reviews on TripAdvisor. Thank you to all of our visitors for taking the time to leave their comments.
TRIVAGO RATING INDEX
– ranks dead heath #6 excellent out of 992 accommodations in Taormina & surroundings with 9,2 out of 10 points based on 431 reviews.
HOLIDAYCHECK Award & TopHotel
– ranks #1 out of 170 hotels in Taormina and its surroundings
with 5,9 out of 6 points and a recommendation rate of 100%  based on 257 reviews.
HolidayCheck is a leading international hotel rating website. Since 2014 Hotel Villa Schuler has been awarded and re-confirmed No. 1 in Taormina and its surroundings and is today No. 1 ex aequo out of 7.770 accommodations for the Region "Sicily & Eolian Islands".
GOOGLE HOTEL REVIEWS
96% out of 260 traveler reviews rate us "EXCELLENT"(84%) or "VERY GOOD"(12%)
and the Hotel Villa Schuler ranks
– #4 "EXCELLENT" out of 216 hotels in Taormina & surroundings with 4,7 out of 5 points based on 260 reviews.
Are you looking for a Hotel in Taormina?
TripAdvisor, Trivago, Holidaycheck, online reviews, and social media?
YES, OK… But then contact our hotel directly because we will provide personal attention and tailor services combined with the full availability of rooms and the real best available rates. Guaranteed.
The perks of dealing directly with our hotel far outweigh any "savings" you think you're getting by booking with a middleman Online Travel Agency, despite what their ads may scream.
Be smart. The hotel is always on your side.
COMMENTS, IMPRESSIONS, AND POEMS
Dear Guests,
the reviews you can read in our online guestbook are excerpts from our classic guestbook, which you will find in a dedicated corner of our breakfast room.
Due to the long history of our hotel dating back to 1905, we, of course, have much older reviews. Our guestbooks, however, go back only to 1954. The previous ones have unfortunately been abducted during the events of World War Two.
Please feel free also to send us your review by email to marketing@hotelvillaschuler.com
and we will be happy to publish it.
Your Villa Schuler Team